Mensajes recientes
11
« Último mensaje por Zenith en Enero 27, 2019, 17:13:47 »
12
« Último mensaje por Zenith en Enero 27, 2019, 16:59:40 »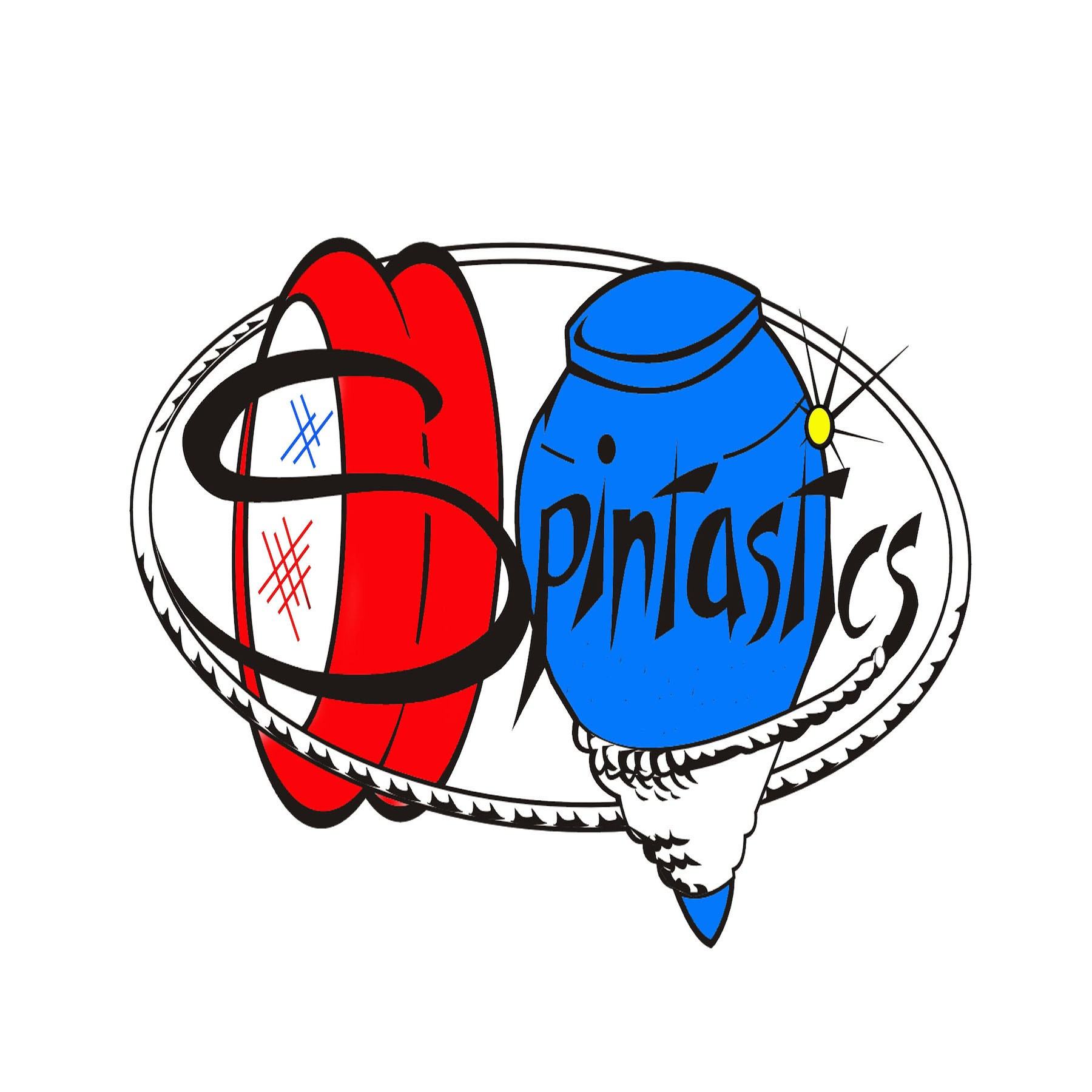 Fabricante estadounidense
Spintastics ' es una marca estadounidense, venden buena calidad y algunos spintops profesionales, el más famoso y aún disponible es elmodelo Quicksilver Hybrid , también conocido como QSH ...
Desde su sitio web:
Con la reorganización de Spintastics Skill Toys, Inc., pasamos a llamarse Science of Spin Inc. y seguimos siendo los fabricantes de nuestra línea de calidad de espineles. Yoyoplay ha aceptado manejar las ventas y envíos de Spin Top a través del sistema de su sitio web . Tenga la seguridad de que está haciendo su pedido a través de la página principal de Spintastics.
Si necesita piezas o accesorios de Spintastics, comuníquese con la siguiente fuente:
Science of Spin, Inc. (anteriormente Spintastics Skill Toys, Inc.) en scienceofspin7@gmail.com o llame al 817 400-9696.
Historia de su propio sitio web.
Spintastics Skill Toys, Inc. es propiedad y está operada por Dale y Val Oliver desde 1997.
Dale, el Campeón del Mundo de Yo-Yo de 1992, comenzó a diseñar su línea de yo-yos en 1995, principalmente por su renombrado programa escolar "Science of Spin", teniendo en cuenta la calidad y la asequibilidad. Su estilo de desempeño de clase mundial, su capacidad de enseñanza y su destacada previsión en investigación y desarrollo, junto con el yo-yo de Val y sus destrezas principales para promover la 'Ciencia de Spin' y el Título de Negocios, pronto dieron como resultado que el mercado minorista tomara nota. Esto colocó a Spintastics en los 5 principales fabricantes estadounidenses de yo-yo, por lo que es el único fabricante de un yo-yo de propiedad y diseño de un campeón mundial.
Sus diseños rápidamente florecieron no solo en una línea completa de yo-yos de calidad, sino también en trompos y diabolos. Además de las instalaciones de fabricación en Fort Worth, Texas, para trompos y yoyos, Spintastics también fabrica yoyos en Taiwán y diabolos en China continental.
Dale ahora está semi retirado, pero permanece activo en su diseño interminable de juguetes de habilidad. Val continúa presentando la 'Ciencia del Spin' a estudiantes en escuelas y bibliotecas de todo Texas.
En septiembre de 2015, Lars y Andrea Hundley, propietarios de Yoyoplay en Dallas, Texas, uno de los clientes más importantes y valiosos de Spintastics, compraron la fabricación de la línea de Diabolos y Spinabolos de Spintastics.
En abril de 2016, también adquirieron la fabricación de la línea de Spintastics de Yo-Yos, así como el nombre de marca registrada "Spintastics", manteniendo y manteniendo la reputación de calidad en la industria de los juguetes de habilidad.
Debido a estos cambios organizativos, Spintastics Skill Toys, Inc., ahora se llama Science of Spin, Inc. Sigue siendo el único fabricante de la línea de calidad de Spintastics. Spin Tops y Dale y Val Oliver siguen siendo los propietarios. Science of Spin, Inc. mantiene el programa Science of Spin y continúa suministrando todas las líneas de productos de juguete de Spintastics a escuelas y demostradores de juguetes de habilidad profesional en todo el país de la misma manera que siempre se ha hecho.
The Spintastics domain continues, now owned by Yoyoplay, and links directly to Yoyoplay's Spintastics' product page, where all three lines of products will be available. Yoyoplay has agreed to handle the web site sales of Spintastics' Spin Tops as well, allowing Dale and Val the much deserved freedom from the daily activity. Web site customers can be assured that this IS the official Spintastics'Spin Top page even though it is flowing through the Yoyoplay website. Science of Spin, Inc. will remainthe manufacturer, contact and seller of spin tops to wholesale accounts.
We are excited about this unique and successful collaboration between our companies, Science of Spin,Inc. and Yoyoplay, assuring the quality line of skill toy products you rely on for years to come.
Science of Spin, Inc. (Anteriormente Spintastics Skill Toys, Inc.), Fort Worth, Texas
Yoyoplay, Dallas, Texas
QUICKSILVER HYBRID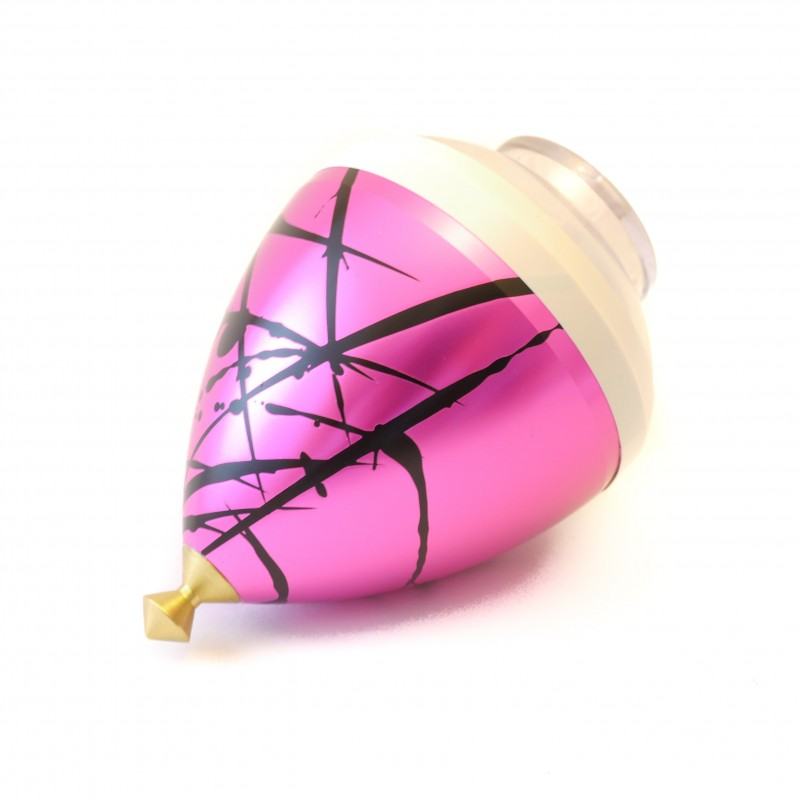 TROMPO GRANDE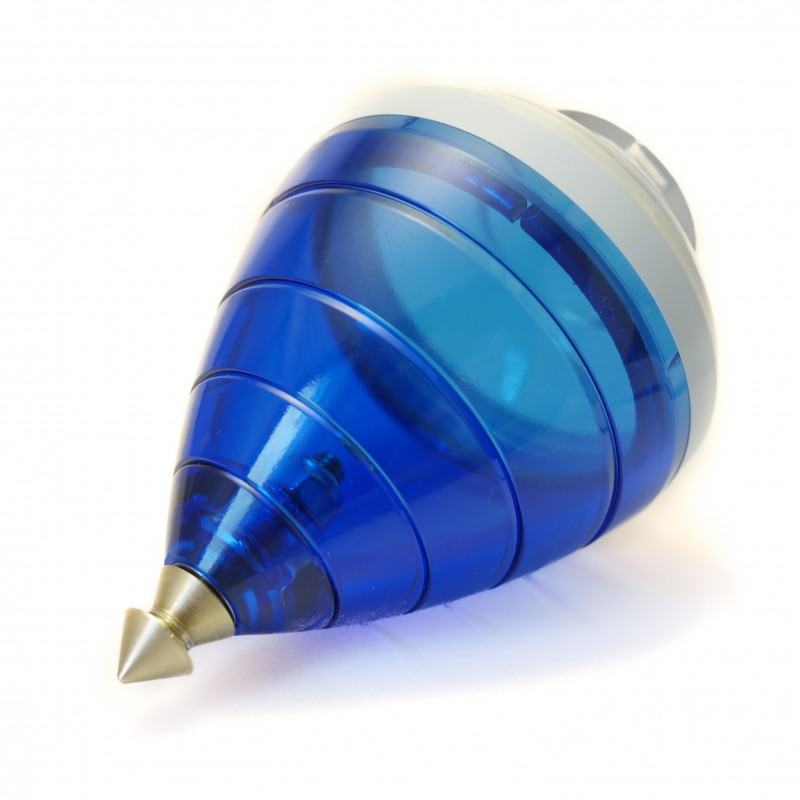 GLADIATOR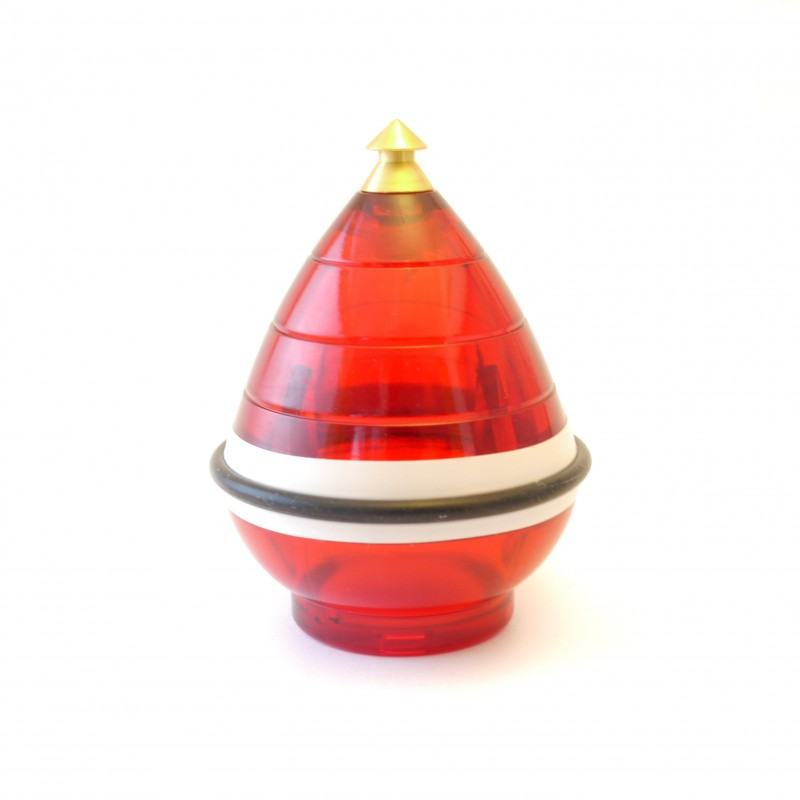 HP HORNET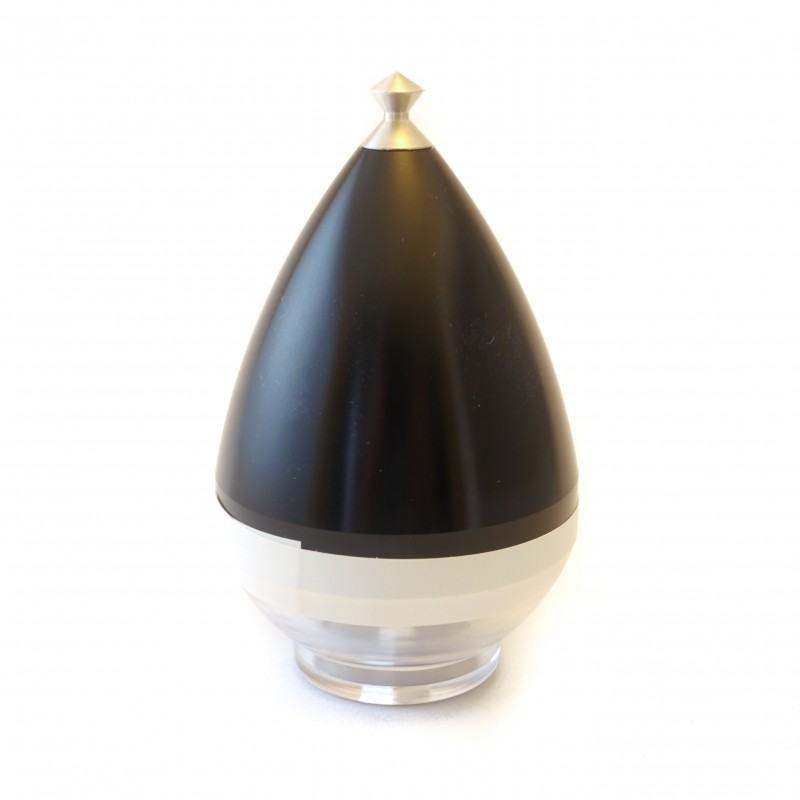 SIDEWINDER
SIDEWINDER RETRO
13
« Último mensaje por Zenith en Enero 27, 2019, 16:25:24 »
Trompos Cinco Estrellas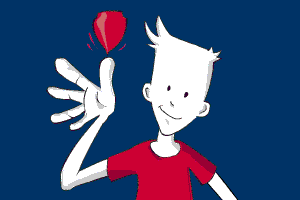 Trompo Cinco Estrellas
Marca mexicana
Este productor de hileras tiene un buen sitio web donde puedes ver todos los modelos que proponen.
Suelen estar representados por Campeon Rommel Arrazola.
Tenga en cuenta que Trompo Cinco Estrellas y Strummol8 han contratado una asociación reciente para agregar algunos modelos S8 rediseñados a su oferta. Los encuentras renombrados también en Dron para Sofía, Matrix para STB2.5 y Pagani-R para Giulia.
También tienen muchas cuentas de redes sociales, pero no tan activas ...
HISTORIA
Era un domingo de febrero de 1983, nos reunimos durante el almuerzo en el Hotel Tamanaco en Caracas, Venezuela, estábamos en Argentina, España y México. Fue allí donde decidimos crear una empresa joven que reuniría todos los años de experiencia que ya teníamos en un solo ideal: tener nuestra propia marca; Éramos cinco y fue así como surgió el nombre de Five Stars.
Todos nosotros habíamos pertenecido a una marca muy prestigiosa, Jack Russell Company, Inc., una compañía que tenía la exclusiva Coca-Cola para llevar a cabo promociones YO-YO en todo el mundo. En esos tiempos, había un respeto mutuo por la firma que Una representada, así como para los promotores profesionales.
Hubo intentos de cristalizar nuestros sueños en España, Argentina y México; sin embargo, no teníamos el capital necesario para comenzar. En realidad, y al estar en Singapur y Malasia, Raúl Juárez y yo viajamos específicamente a Australia para contactarnos con "Happy" Harry Hayden, un animador infantil con sede en Perth, con el objetivo de Interesándolo en las promociones YO-YO, ya que Coca las hizo Cola, ya que realmente formábamos parte de esa organización.
Finalmente y por fin, la respuesta fue inmediata y, después de muchas vueltas, apareció alguien que con poder y fuerza impulsó a Five Stars: Don Justin Compean III.
En ese momento, 1983, había un programa juvenil con gran influencia en los jóvenes de aquellos tiempos: XE-TÚ y fue allí donde se realizó el lanzamiento oficial de Five Stars, aunque hace un año y medio el primer YO-
YOS con esa marca, igual que yo, y sin mis colegas porque habían decidido tomar otro curso trabajando para Russell nuevamente o para Duncan, comencé en sociedad con mi hermano Eduardo.
Pues bien, 1983 fue el año del inicio de las actividades Five Star.
Don Justino Compeán, siempre con sus ideas super cargadas, nos pidió que formáramos parte del programa XE-TÚ, realizando concursos entre los jóvenes mexicanos con ese juguete mágico, que no usa baterías, pero las baterías ponen una para eso con perseverancia. ¡El esfuerzo y la superación lo harían funcionar, intentando imitar los movimientos y la suerte de los Campeones!
Además, observe quiénes fueron los productores de ese programa: Doña Carla Estrada y Don Reynaldo López, personajes que han hecho crecer la televisión en México y que en ese momento eran productores de XE-TÚ.
Por esta sencilla razón, la fiebre de YO-YOS no fue superada durante ese año, YO-yo jugué incluso con los perros, y todo gracias al apoyo de los personajes antes mencionados: Five Stars, el cuerpo de promotores, pero sobre todo los miles de niños y niñas. Jóvenes que siguieron la inercia de todo este grupo y conjunto de eventos.
MODELOS
PAGANI R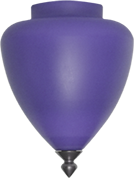 GRAN PRIX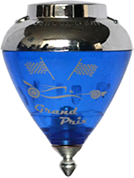 ESTRELLA DE FUEGO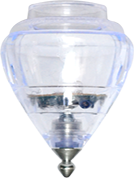 MATRIX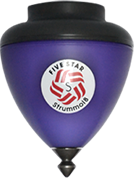 AZTECA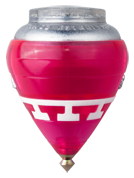 PANTHER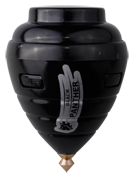 DIAMANTE
DRON
MASTER SPEED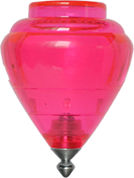 BUGGY LUJO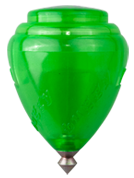 BUGGY PROF.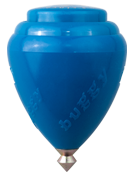 HOLO STAR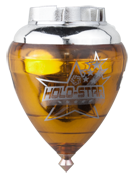 VIDEO PROMO
14
« Último mensaje por Zenith en Enero 27, 2019, 10:37:54 »
15
« Último mensaje por Zenith en Enero 20, 2019, 02:10:25 »
16
« Último mensaje por Zenith en Enero 20, 2019, 02:05:40 »
17
« Último mensaje por Zenith en Enero 20, 2019, 01:52:22 »
18
« Último mensaje por Zenith en Enero 20, 2019, 01:24:16 »
19
« Último mensaje por Zenith en Enero 20, 2019, 01:06:19 »
20
« Último mensaje por Zenith en Enero 20, 2019, 00:48:57 »